Do you want a challenge? Do you love a medal?  Then this is just for you!
New to running or just fancy giving it a go?  You may have ran years ago, but haven't managed to get the motivation to put the trainers back on!  You may have recently started running, finding that you have the time to run now we are once again in Lockdown.  Or you may just be curious about running but don't know where to start.  Whatever your reason for signing up, this series will keep you motivated and help build your fitness throughout the next 12 weeks.  Let's see what you get for your money!
Adult Medal Motivation (Beginners)
Starts Monday January 18th 2021 – Ends Sunday 11th April 2021
12 week beginners couch to 5km run plan accessible via Training Peaks. This is a progressive plan which will give you clear instructions of what to do in each of your sessions.  Commit to the 3 sessions a week and you will see your fitness improve and your 5km times come down.
To claim your medal just record 3 timed 5km runs/walks during the 12 weeks. The first at the end of week 4, the second at the end of week 8 and the final at the end of week 12. Send us your results and the medal will be sent to your home address.
Running tips and motivation will be given weekly to help keep you on track and motivated over the coming weeks
Join the Facebook Group where you can chat to other runners on the plan, encourage each other and keep track of others' progress.
Prizes for the most improved 5km times. Remember just three timed walks/ part walk part runs/ runs and the medal is yours. Track your progress, make new friends and have some fun!
Kids Medal Motivation Series – £8
Starts Monday 18th January – Ends Sunday 28th February 2021
What do I have to do?
Record 6km of running or walking in a 6 week period, get your siblings and parents involved too! Split it up over the 6 weeks into 6x1km runs, or 3x2km runs. It is up to you how you do it!
What do I get?
Medals sent out once confirmation of completion is received.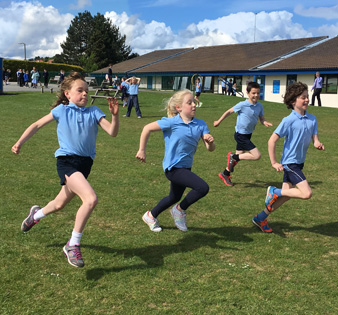 Next Steps once you have signed up:
Sign Up
Run or walk as often as you would like within the 6 week period. Once you have completed 6km, email Rhian to let her know and she will send out your medal!
Show off your medal!