TRIROX COACHING SERVICES
TriRox Training offers a range of services to meet your individual or group training needs. Please take a look at the follow training options.
---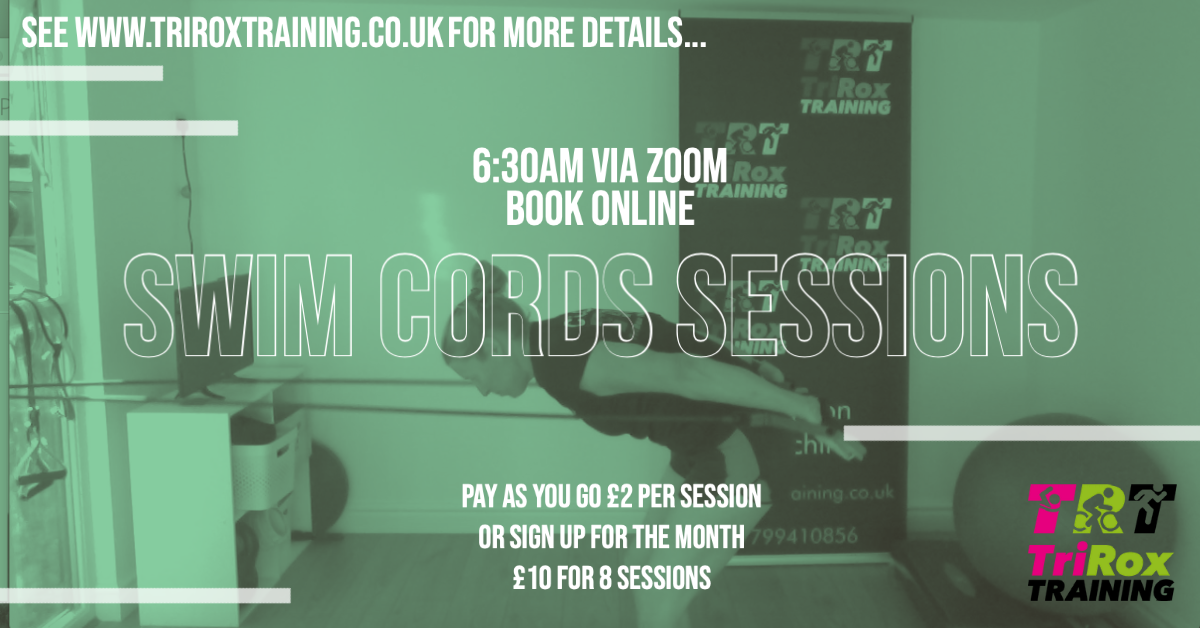 Interested in joining?
£2 per session
£10 per month (total of 8 sessions)
Sign Up
Swim Cord Sessions are a great way to compliment your swimming.  Working and strengthening the muscles you use for swimming, on land. We also start the session off with a 10mins yoga flow warm up and end with a short static stretch.
2 sessions per week: Do the sessions live at 6:30am on a Wednesday and Friday morning or watch the recording later and do in your own time.
If you are swimming regularly in the pool, why not split these sessions into segments and spread over the week?
Lockdown: Pools are closed? These sessions can act as a substitute to swimming in the pool on a short term basis.  You WILL feel the difference when you get back in the pool.
Reviews:
'my times have come down since returning to the pool, can't believe it!'
'I can feel the water better after having done swim cords through the summer'
'I feel stronger and get the catch better'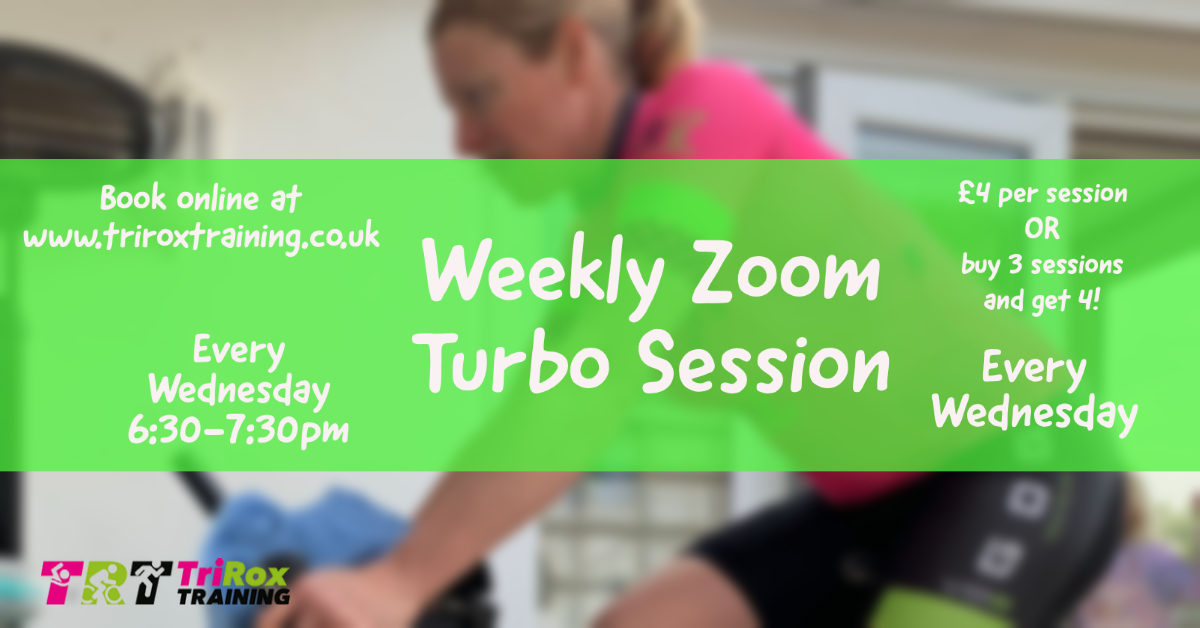 Interested?
Every Wednesday 6:30-7:30pm
£4 per session
£12 for the month (4 sessions for the price of 3)
Sign Up
NEW Lockdown Special:
Why Turbo at home?
This is an opportunity to get a social element to your training during the Lockdown period.  Coach Rhian will deliver the session focussing on technique and strength as well as giving sessions that will develop all your different energy systems.
Go at it at your own pace from the comfort of your own home.  Ideal for beginners and advanced athletes.  Rhian can even link the session to Zwift for you to follow on Zwift at the same time.
A great way to get a solid workout in mid week.  And you will still be able to get your long ride in or race at the weekend!
These sessions are coached and filmed via Zoom.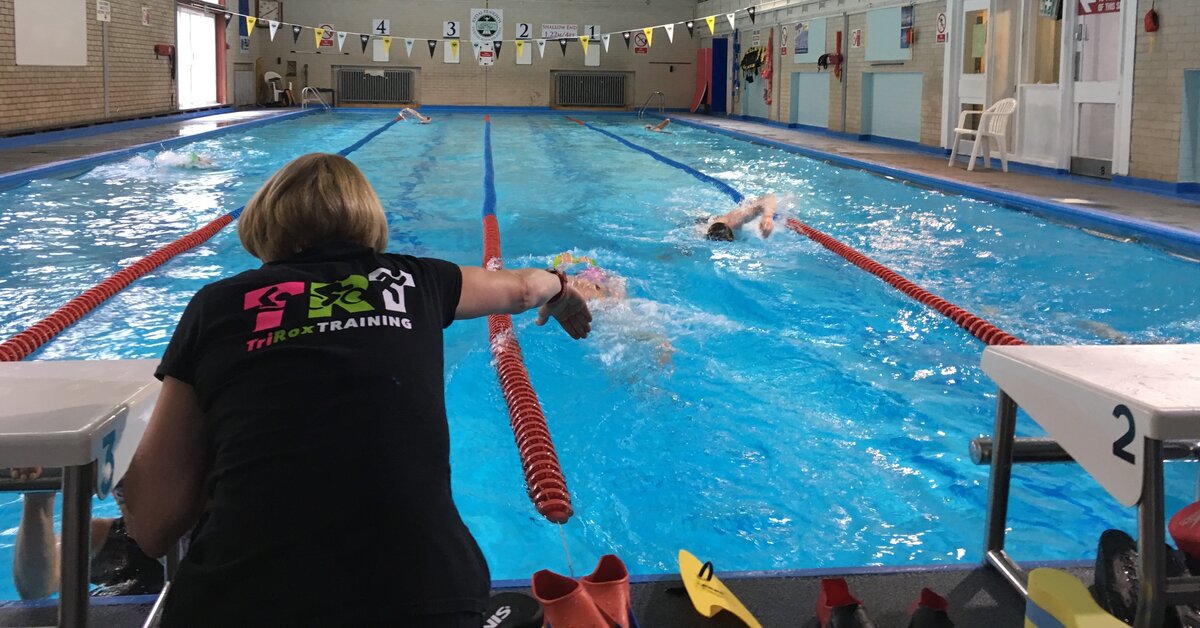 Rhian is an experienced swimming teacher and Triathlon coach with over 20 years of experience in the field. Coming from a swimming background, Rhian takes pleasure in coaching like minded adults to learn new drills, develop technique and improve their swimming fitness to help each person achieve their individual goals.
Interested?
Sessions take place ad Llandudno Swim Centre every week
Monday: 8:30-9:30pm
Wednesday: 8:30-9:30pm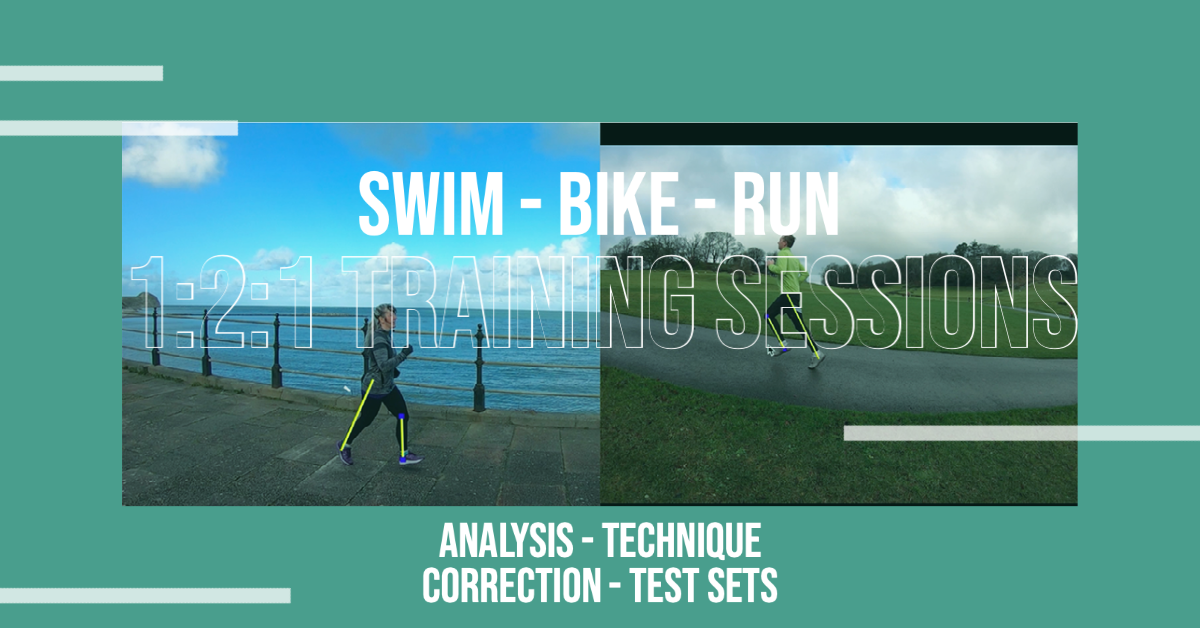 Run analysis: Rhian will video you running and will show you where little adaptations can be made to improve your run efficiency.  Rhian will go through drills to help you work on improving your run technique and within a few sessions you will feel the difference
Bike sessions: These can be anything from Rhian taking an FTP test with you, taking you out on the bike, improving your gearing, cornering, cycling uphill etc.  You name it and Rhian will accommodate it!
Contact Us
Swimming
Rhian specialises in swim stroke analysis and swim lessons.  Using the latest technology to film the swimmer as well as communicate under the water, Rhian can give specific feedback to improve stroke technique.
Swim sessions can be done in the Hydro pool at
https://www.ukleisureliving.co.uk/. Or once the local pool will allow again, at Llandudno Swim Centre.  Each session can be for 30mins at £25 or 1hour @ £45 for more details please contact Rhian…
Customer reviews:  (Here are some of the things that people told to me over the years!)
'My times have dropped by 30seconds per 100m after our one session'
'I am amazed at how much easier swimming feels after our two sessions'
'I am so happy I can now breathe whilst swimming without getting out of breath'
'I have swam my first 25m ever in our first session'
'I was really nervous before coming, but you put me at ease instantly, and I learned so much from our first lesson'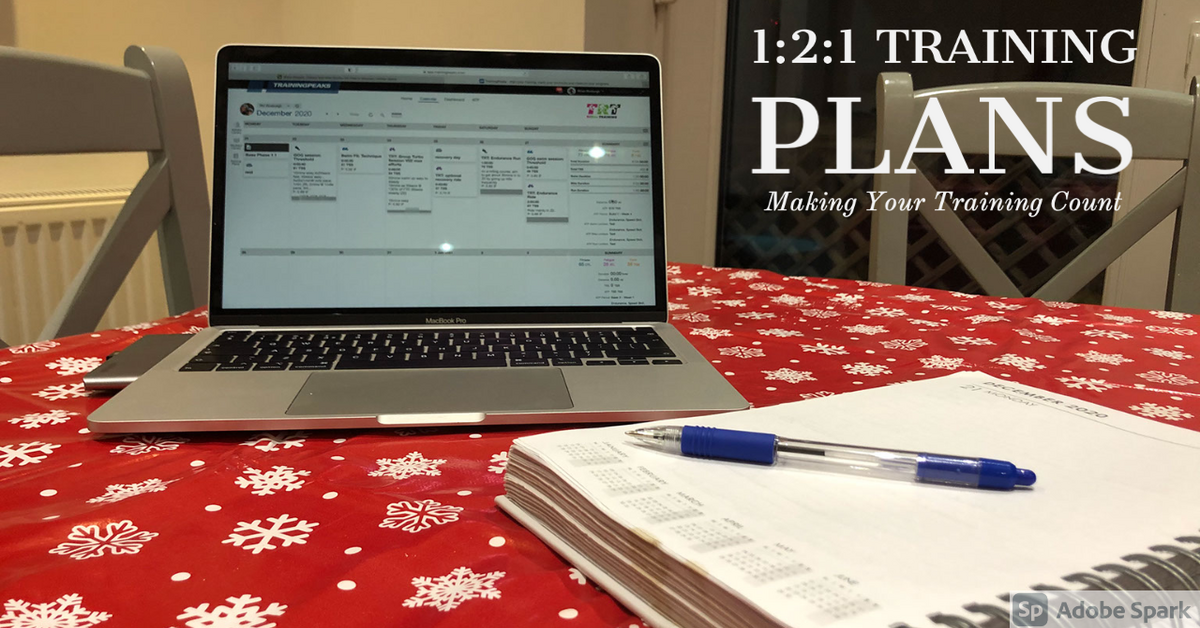 Contact Us
Rhian works with YOU to create a plan that is suited to your lifestyle, takes into account your time, ability, work and stress levels and your training needs to devise a plan that is highly specific to you and your goals.  Rhian creates exciting sessions so that you look forward to the next training session on your plan.  She does the work so that you don't have to!
Rhian likes to keep in close contact with each of her athletes to ensure feedback is given from both coach and athlete and that sessions are adapted according to the feedback given as well as data from Training Peaks.  Communication is via your personal choice: training peaks, email, text message, phone call, video call.
If you are interested in having a more personal approach to your training, contact Rhian now…
Contact Us
This is in the pipeline to begin after the next Lockdown ends.  Sessions for children aged 6-12 will be starting in January/ February 2022
Want to get your kids to try something new, exciting and fun?  Then these sessions are perfect!  The sessions are designed to engage the children, keep them fit and active and teach them new skills.  This will be done through skill-based games with an element of competition to keep everyone happy.  During the Winter months the venue will be indoors, as the weather improves and begins to warm up, we will venture outdoors.
What your child will need: a road worthy bike + helmet (this means that tyres need to be pumped up, brakes need to be in good working order) and trainers!
A date is to be confirmed. A venue is to be confirmed.