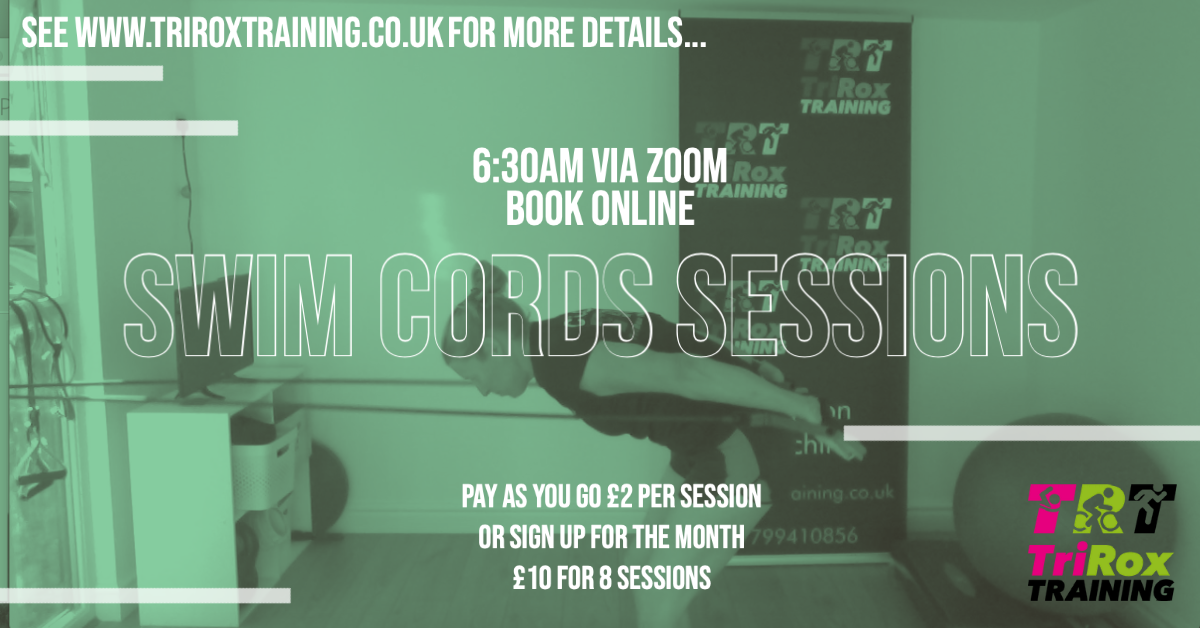 Interested in joining?
£2 per session
£10 per month (total of 8 sessions)
Swim Cord Sessions are a great way to compliment your swimming.  Working and strengthening the muscles you use for swimming, on land. We also start the session off with a 10mins yoga flow warm up and end with a short static stretch.
2 sessions per week: Do the sessions live at 6:30am on a Wednesday and Friday morning or watch the recording later and do in your own time.
If you are swimming regularly in the pool, why not split these sessions into segments and spread over the week?
Lockdown: Pools are closed? These sessions can act as a substitute to swimming in the pool on a short term basis.  You WILL feel the difference when you get back in the pool.
Reviews:
'my times have come down since returning to the pool, can't believe it!'
'I can feel the water better after having done swim cords through the summer'
'I feel stronger and get the catch better'
TRIROX COACHING SERVICES
TriRox Training offers a range of services to meet your individual or group training needs. Please take a look at the follow training options.
---