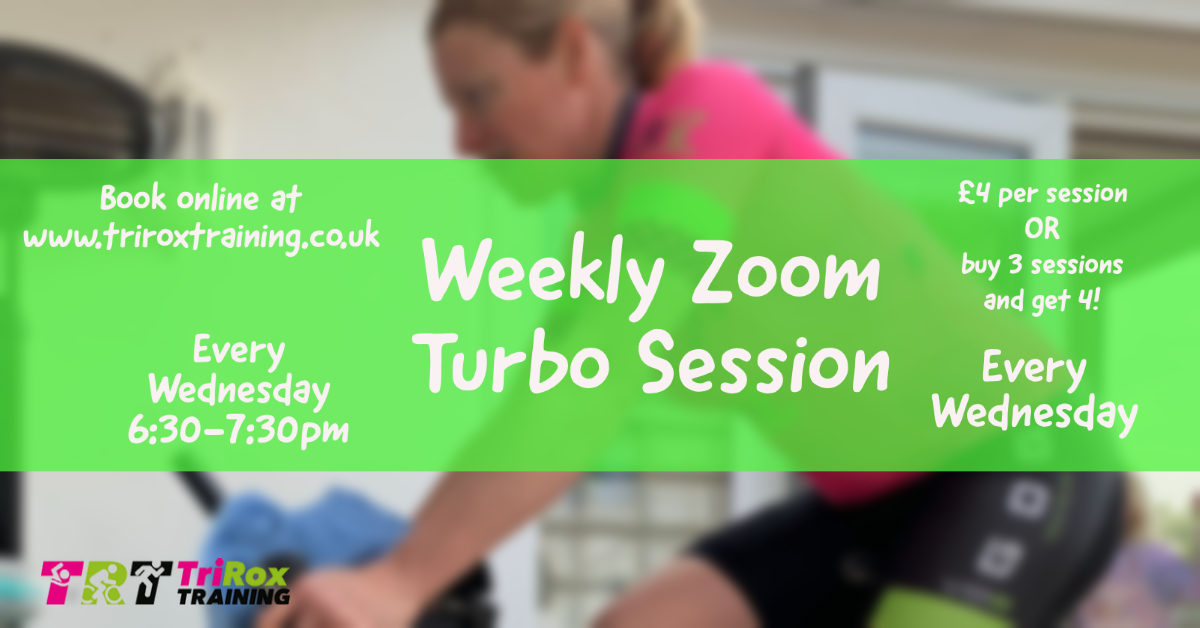 Interested?
Every Wednesday 6:30-7:30pm
£4 per session
£12 for the month (4 sessions for the price of 3)
NEW Lockdown Special:
Why Turbo at home?
This is an opportunity to get a social element to your training during the Lockdown period.  Coach Rhian will deliver the session focussing on technique and strength as well as giving sessions that will develop all your different energy systems.
Go at it at your own pace from the comfort of your own home.  Ideal for beginners and advanced athletes.  Rhian can even link the session to Zwift for you to follow on Zwift at the same time.
A great way to get a solid workout in mid week.  And you will still be able to get your long ride in or race at the weekend!
These sessions are coached and filmed via Zoom.
TRIROX COACHING SERVICES
TriRox Training offers a range of services to meet your individual or group training needs. Please take a look at the follow training options.
---